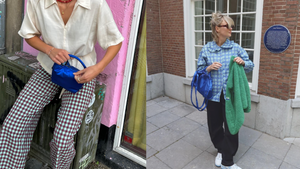 HVISK FALL IS HERE - EXPLORE NEW BOLD SHADES OF BLUE (DA BA DEE DA BA DI)

WE ARE SO EXCITED TO HAVE APPAREL BACK IN OUR SHOP! DISCOVER INCREDIBLE BRANDS LIKE FIND ME NOW, SECOND SKIN, GEEL, THIRD FORM, ANOTHER GIRL AND SO MUCH MORE COMING SOON!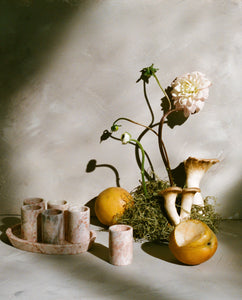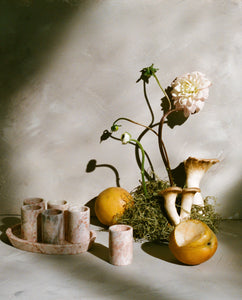 GET INSPIRED FOR YOUR NEXT DINNER PARTY WITH OUR MEXICAN ONYX AND BEAUTIFUL GLASSWARES
DISCOVER NEW EYEWEAR BRANDS SUCH AS RAIE, SZADE AND REALITY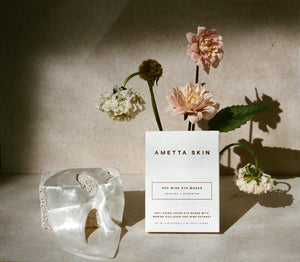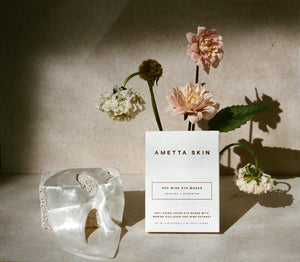 FROM DESIGNER FRAGRANCES TO AFFORDABLE LUXURY FACE MASKS - SHOP ALL THINGS RIRIKU BEAUTY
PARDON OUR DUST
WE ARE CURRENTLY CLOSED FOR A VERY EXCITING NEW RENOVATION. FOR YOUR UNDERSTANDING - WE HAVE MARKED DOWN A LARGE SELECTION OF PRODUCTS. EXPLORE, SHOP AND DISCOVER SOME SUPER FUN PRODUCTS AS WE FIX UP OUR SHOP! APOLOGIES AND THANK YOU IN ADVANCE!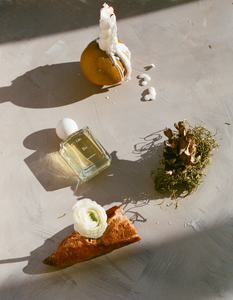 INSPIRATION
ORGANIC TABLE SETTINGS
SOMETIMES THE BEST TABLE SETTINGS ARE THE ONES YOU ALREADY HAVE AT HOME. WOW YOUR LOVED ONES AND GUESTS WITH ORGANIC SHAPES AND TEXTURES TO DRESS UP YOUR TABLE. BEAUTIFUL PEARS AS CANDLE STICK HOLDERS AND A BAGUETTE AS A MAKE-SHIFT VASE. WATCH OUR HAND POURED TAPER CANDLES MELT OVER THE FRUIT AS YOU GET CARRIED AWAY IN CONVERSATION, SIPS OF ORANGE WINE AND DELICIOUS HOR D'OEURVRES.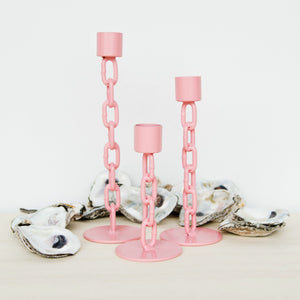 DRESS UP YOUR HOME WITH SHOP RIRIKU - WE PROUDLY SELL PRODUCT FROM ALL OVER THE GLOBE TO MAKE YOUR HOME UNIQUE AND SPECIAL TO YOU!
DECOR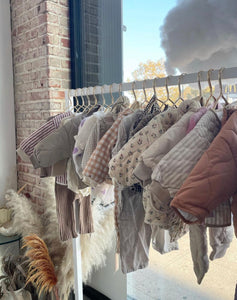 RI-RI-KU(TIE) : ON SALE NOW
WHILE WE ARE UNDER-CONSTRUCTION ALL RIRIKUTIE IS ON SALE - DONT MISS OUT!
BABY APPAREL
SUSTAINABILITY
WE SOURCE SUSTAINABLE AND ECO-FRIENDLY PACKING MATERIALS. THIS YEAR FOR THE HOLIDAYS WE ARE SELLING FUROSHIKI WRAPPING FABRIC TO REUSE AND REGIFT FOR YEARS TO COME IN BEAUTIFULLY DESIGNED PRINTS.
COMMUNITY
USE OUR DISCOUNT CODES ONLINE BUT FOR ANY AND ALL NEIGHBORS WHO COME TO SHOP WITH US IN PERSON THIS UPCOMING SALE WEEKEND WILL RECEIVE 30% OFF FROM FRIDAY THROUGH MONDAY.
HAND MADE
SHOPPING FOR HANDMADE GOODIES THIS HOLIDAY? CHECK OUT OUR HAND-CARVED ONY PIECES MADE IN MEXICO.
VINTAGE GIFTS
THERE IS NOTHING LIKE FINDING THE BEST VINTAGE TREASURE FOR YOUR BESTIE - CHECK OUT OUR SECOND HAND FINDS HERE AND REALLY MAKE YOUR PAL SMILE